Our outstanding educator Kirsty Harris has been hard at work (or play?!) at Priory Church in Wales School, Brecon. She's been working with the students on a child-led 'Stump in School' program where the students are developing their own mission, artwork and new ways of thinking about the world, based on our work at Stump Up For Trees.
Kirsty is starting the last part of the project this term and has given us a sneak preview of what they've been up to...
"With the season turning and schools returning to the Autumn term, I was back at Priory Church in Wales School, Brecon to continue our work together after some brilliant sessions in the summer term. The years 4 and 5 are now 5 and 6 (and a bit taller!). We spent time remembering the work we did last year - exploring how ecosystems work, being curious and creative in nature and the vital role trees play for creating habitats and tackling climate change. We did this with games (lots of these!), creative activities and group discussion. There were some surprising philosophical questions like "how does a tree know which part is a branch and which is a leaf?" And "do trees have feelings?". We discussed these in the shade of the ash trees that line the school boundary. It was wonderful to look at trees in wonder with some young minds as well as tentatively explore the challenges nature is facing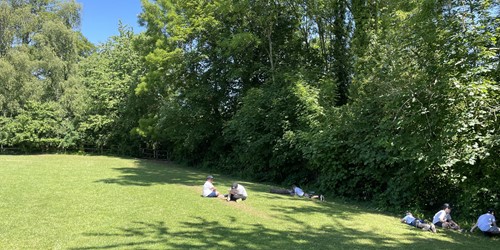 In Year 6 we explored the complexities of climate change and how we can make positive choices for the environment. It's inspiring and challenging in equal measure to open this up with young people - the people who will feel the effects of climate change most intensely. I described how volunteering for Stump Up For Trees was a way for me personally to take action and tackle the anxiety I feel about the climate crisis - doing something connects us to the land, to our community and to hope. What a powerful thing! It feels like important work to explore hopeful action with young people who are absorbing the scary news around them.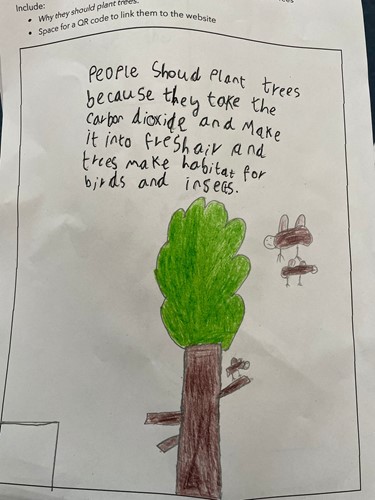 We came up with ideas for our "tree mission" in the school and beyond. These will be rolled out over the next few weeks. Some of my favourites are:
- a tree planting after school club 
-  making a billboard that encourages the public to plant trees
- selling packets of seeds to raise money
- using social media to share facts about trees
We will be creating a collective artwork that will live in the school too! At the moment this feels like something that will celebrate the trees surrounding them and explore the different qualities of species and what they bring to the ecosystem - all in the brew!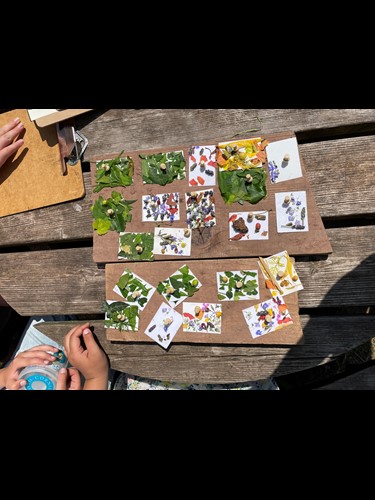 My approach to working with young people is child-led. They are creating the ideas! Each session is inspired by the last. The artwork and the action will be from their ideas and passions. It is a rich soil to grow something in! I pulled together their ideas for logos and a name for their tree mission group... 'Nature is Now or Never' - pretty urgent but I think it speaks to their understanding of what needs to be done.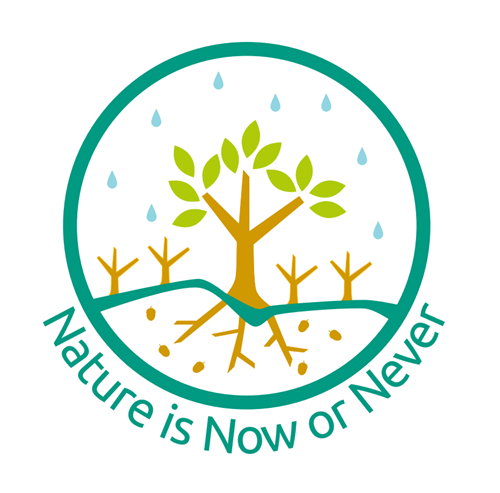 It's a privilege to work with young people and be a conduit for their ideas and creativity. I love responding to their ideas and help shape them into some positive actions. The aim of this project is to create a legacy of environmental action in the school and beyond. It takes slow growing, listening, discussion and play! I'm excited to share what we create later in the year."