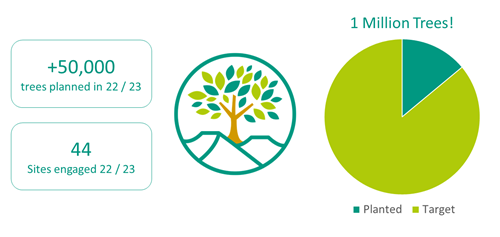 January is a really busy time here at Stump. We are mid planting season and have some fantastic new projects, so expect a full report this Spring. 
For now, we wanted to wish you all Happy New Year and give you a quick review of progress at Stump in 2022. 
To date we have planted over 163,000 trees, at over 40 sites 
We don't just plant the trees and leave: our site inspections and ongoing maintenance are producing excellent survival rates, particularly on our pilot Commons plant on Bryn Arw. Given the extreme weather conditions and early drought last year, we're really pleased with this. We're going back to some plant sites this winter to gap up where saplings have been lost due to the unseasonably dry March (normally a great time for planting in Wales) and scorching summer temperatures. This year we aim to finish all our planting early: we are adapting to give our trees the best chance.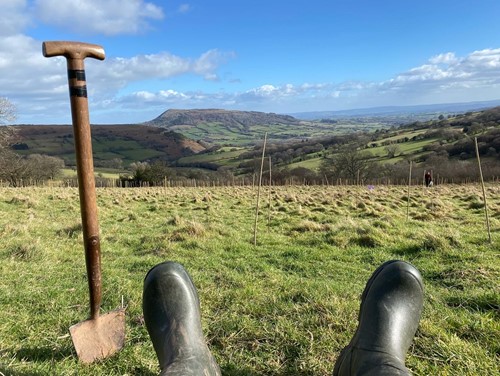 Over 20,000 trees planned for hedgerows with the BBNPA
In partnership with the Brecon Beacons National Park Authority, we are planting several kilometres of hedgerows this winter, improving and enhancing old established hedgerows as well as developing new ones.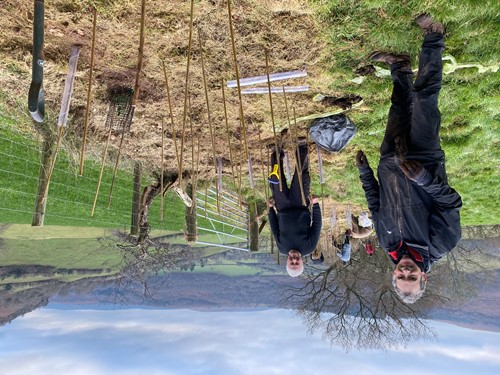 Volunteers will be contributing over 200hrs a week during the peak winter season 
We've had an excellent last 12 months with the volunteer community going from strength to strength, supported by our training program. We now have qualified first aiders, trained volunteers leading our ecological survey and monitoring program, seed collectors and, of course, a legion of tree planters. To join as a volunteer or find out more email hello@stumpupfortrees.org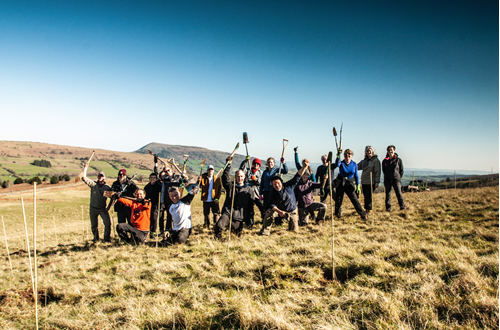 As well as new volunteers we've welcomed two new members of staff, Jenny and, er, Jenny. That's right, we're like to keep things simple. Jenny Parry is a local farmer and admin aficionado working part-time in the office, with oversight of landowner engagement and nursery stock. Jenny Knight has just completed her PhD in trees and natural flood management and joins us as our new General Manager. We are dead chuffed to have them both.  
Our biggest news from last year was probably the conception, early life and swift development of our Tree Nursery. This has enabled us to successfully grow on 60,000 saplings (donated by Coed Cadw at the end of last planting season). These much stronger, more resilient trees are now being planted out in hedges and at new native woodland creation sites during this 22/23 season. We're really looking forward to telling you more about the nursery, the capital works and volunteer effort that went into its set up and ongoing works. We had a quick chat with Kirsty, one of our amazing volunteers who has been roped in to do some work with us at the nursery, which you can read on our blog pages here.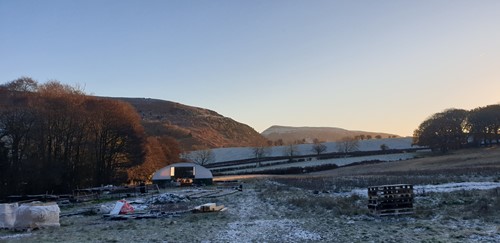 We couldn't do what we do without our sponsors and supporters, from the small individual donations to our long term partners and supporters. We're looking forward to doing more shouting about how great you all are, so to start here are two of our new sponsors for 2023:


Cheers guys!